The Control Systems team deals with design, construction and operation of Control Systems for devices, instrumentation, prototypes and complex systems employed in the conduction of Particle Accelerators and connected experimental plants.
The team carries out service activities on operational plants as well as R&D on innovative techniques, always within the framework of Control Systems.
The team experience spans the whole IT field: software development, Operating Systems management, networking, µP programming, COTS & custom components integration.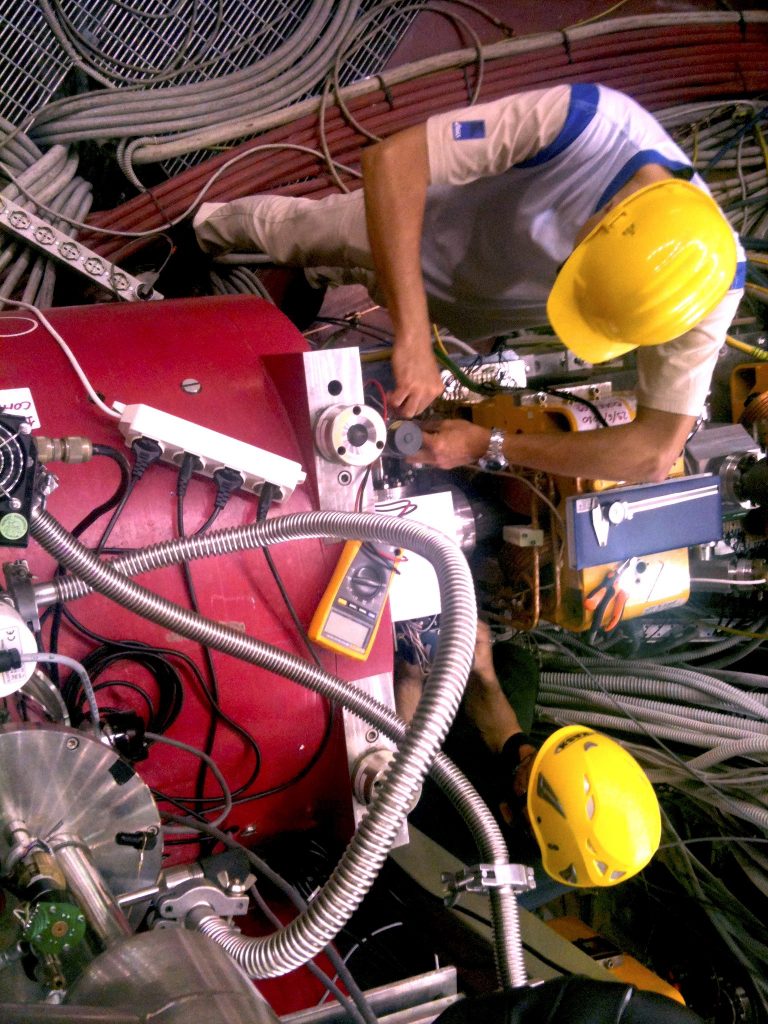 A noteworty activity of the team is the !CHAOS project. !CHAOS (Control system based on Highly Abstracted and Open Structure) is a new framework providing — by a high level of abstraction — for all the services needed for managing a large scientific or non-scientific infrastructure.
!CHAOS redefines the Control System paradigm by introducing the new concept of CaaS (Control as a Service), i.e. a distributed and scalable infrastructure, providing a wide class of clients with high-performance services such as data sharing, commands dispatching, continuous and fast data archiving, on-the-fly injection — in the running context — of new control and calculation processes.
Contact person: Andrea Michelotti, andrea.michelotti@lnf.infn.it, tel. (+39) 06 9403-2272/8203.